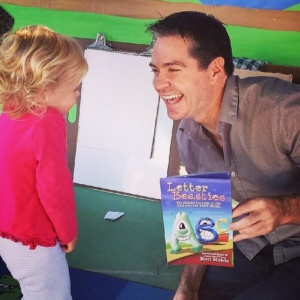 NOBLETOWN STUDIOS
Founded by Emmy® Winning animation director Ron Noble

Through Ron Noble's direction, Nobletown Studios has independently produced an amazing array of work. From international award-winning animated shorts, to feature film segments, several lines of children's books, and even walk-around mascots for Mammoth Mountain Ski Resort.
Nobletown's elite team is now focused on delivering high quality Explainer Videos and illustration for businesses of all kinds with Ron guiding the way. We're confident we can create powerful and entertaining presentations that will enable every business to connect to their clients and customers in the most effective way possible.
We've worked with all size companies, and we understand how to deliver your unique message whether your a small start up or a Fortune 500 giant.
Our goal is to make the process easy for you. You'll realize that an explainer video is more valuable than you can ever imagine.
---
CUSTOMER TESTIMONIALS

"The best way to describe Ron – is to say – he understands your ideas and will sync with your "wave length" to get it done. In addition, his experience and attention to detail is second to none. Ron added a lot of suggestions that made the video even better than we envisioned it. We are thrilled with the results and will continue to use him for all our animation needs."
—Steve Nemany
Former Big 4 Accountants
Managing Director

"Under pressure and deadlines, Ron Noble is easily one of the most adept at reading the room, the situation, and offering his invaluable professional insight– including hiring the best quality artists to execute any of your ideas.
I'm a happy client, thank you, Ron."
—Kelly Griegel
Digital Media Specialist

Get a free quote today!
Fill out the form below and we'll get right back to you
roncartoon@gmail.com